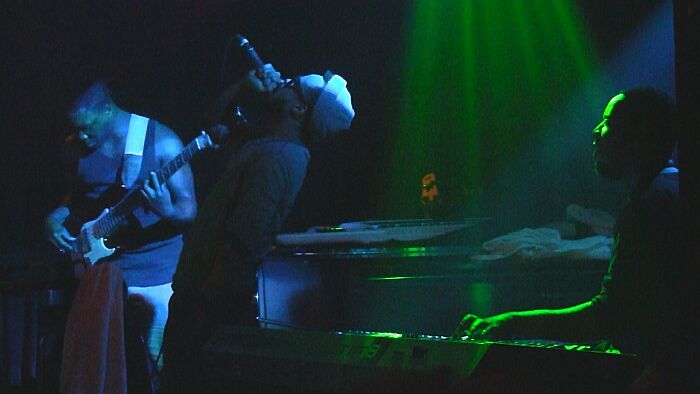 Last weekend I had the pleasure of finally witnessing The Robert Glasper Experiment do their thing. Although drummer Chris "Daddy" Dave wasn't on this tour, replacement Mark Colenburg more than held his own. (As I knew he would after I saw him play with The Robert Glasper Trio last month in St. Louis. Don't miss my audio recording of that here.)
On this chilly Chicago night, special guest Bilal joined the Experiment for 3 tunes: the David Bowie cover, Letter To Hermione, the J Dilla produced Reminisce, and his seminal piece, All Matter. On top of that, the Experiment played for well over 2 hours without a break. One of the highlights for me was Glasper repeatedly teasing Radiohead's Everything In Its Right Place during this 6 minute piano solo, which led into All Matter. I ended up shooting 48 minutes of footage using my video camera, external microphone and monopod.
Check out the videos over at Funk It Blog.
The Robert Glasper Experiment:
Robert Glasper: keys
Casey Benjamin: saxophones, keytar, vocoder, keys
Derrick Hodge: bass
Mark Colenburg: drums
+ special guest Bilal: vocals
Full setlist: A Love Supreme (John Coltrane cover), A Tear To A Smile (Roy Ayers cover), Butterfly (Herbie Hancock & The Headhunters cover), Letter To Hermione (David Bowie cover) (with Bilal), Lift Off (inc. drum solos), Bass solo > Say Yes (Floetry cover), Cherish The Day (Sade cover), Reminisce (with Bilal), Piano solo (w/ Everything In It's Right Place teases) > All Matter (with Bilal), Ah Yeah > Drum solo > Smells Like Teen Spirit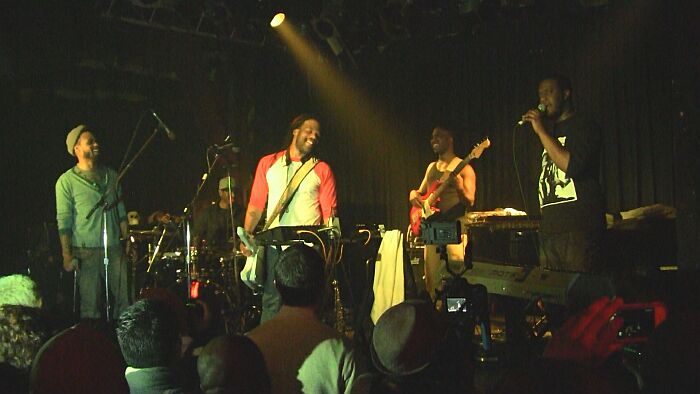 funkitblog